Pakistani Adult Chat Rooms.
Pakistani Adult Chat Rooms brings to you the best of Adult Chatting experience in Pakistan, whether you are living in Pakistan or from any part of the world, if you want to experience an amazing Chatting environment for adults, you've come to the right spot.
Our Pakistani Chat Rooms have always been crowded with enthusiastic and energetic Adults from around the world who wanted to chat with people sharing ethnic backgrounds from different cities of Pakistan. It's always difficult to choose from a list of Pakistani Chat Rooms where everybody claims to be the best. Here we won't claim to be the best, but we prove with our non-stop, around the clock efforts to keep Adult Chat Rooms updated for our users and provide them the friendliest chatting experience in Adult Chatting World. Our Adult chatting Room is sponsored by FunCafe who are well known for their Pakistani Chat Rooms Network. We try our best to keep the brand nice, clean and simple for our users.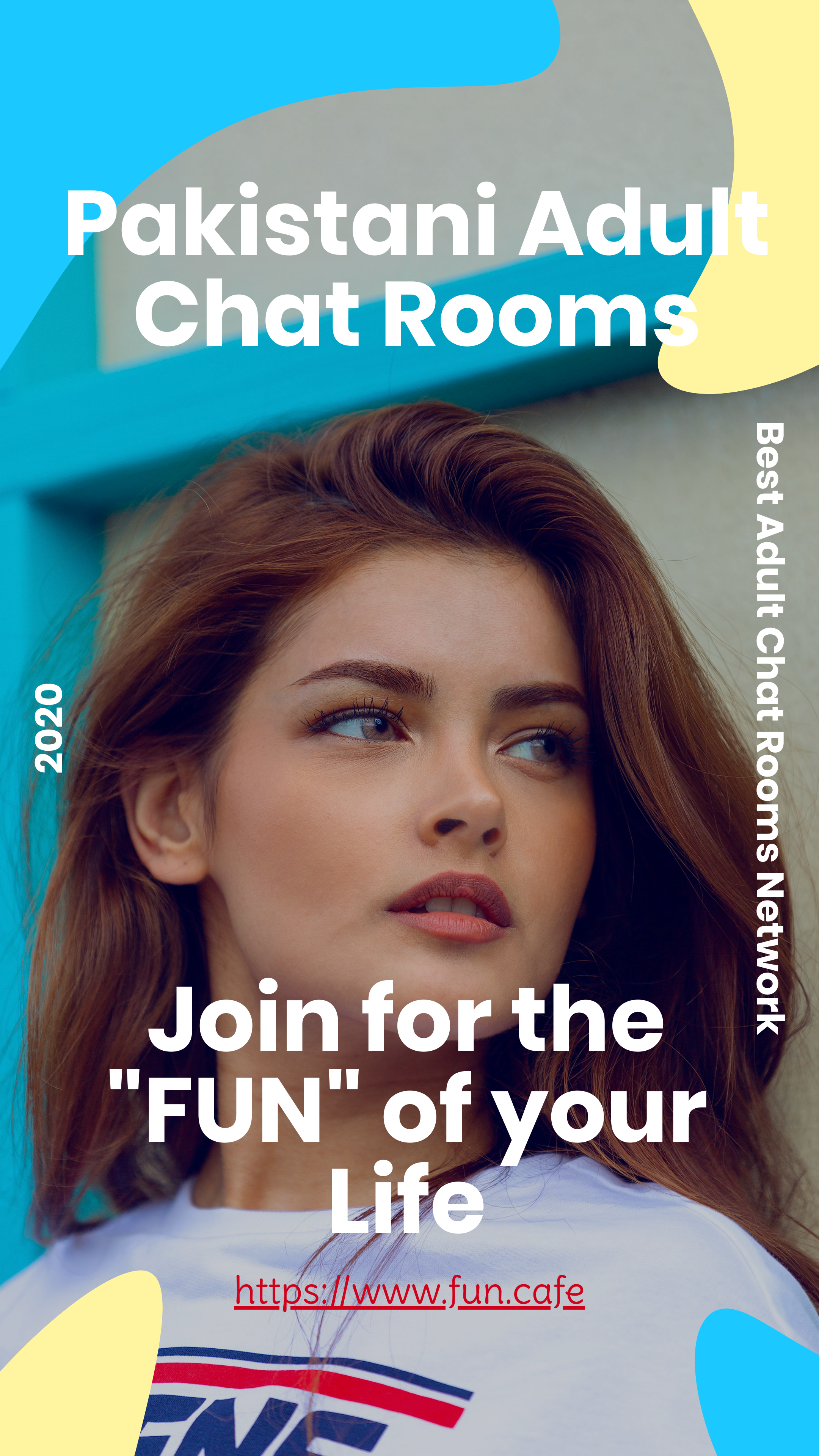 Adult Chatting Experience
Adult chatting doesn't just mean vulgar chat or sex talk or sexual interaction. Adult chat can be a mature way of talking to people who has the same mindset as you. People tend to mistakenly think of Adult Chat Rooms to be for vulgar content. We strongly condemn that concept and want to promote an environment where people can freely talk their hearts out, but still maintain the level of respect and understanding amongst each other.
The best experience in Pakistani Chat Rooms would be to Give Respect In order to Get Respect as Respect is the key to the beginning of any new relationship
The concept of Adult Pakistani Chat Rooms was developed when we thought about creating a platform for our users where they could talk freely without any restrictions And could chat without having to worry about any Registration. Our Registration Free Adult Chat Room allows our users to chat anonimously, without disclosing their personal information or identity.
Respecting each other in Adult Chat Rooms
In any given platform to chat, Respect should always be the first thing one should think about. Respecting others will make them feel welcomed and would allow them to engage in chatting with you freely. Once the level of respect and trust is built, thats when you can talk to them about anything you want. But keep in mind, even in that case "NO MEANS NO" and if someone doesn't want to cross any limits or engage in a specific conversation, they have the right to deny and you shouldn't enforce your opinion on them.
An Example of a Clear Conversation

- Meher : Hey ! You seem super friendly. I think we should talk more often.
- Asif : Hi Meher. Would you be interested in talking to me on live Cam ?
- Meher : No Asif, I don't want you crossing your line into my privacy please.

........  As suggested by Meher, Asif should stop in that case  If you are Asif in a similar situation,  please refrain from forcing females into agreeing to your conditions. Everyone has their right to take their decision. Any one violating this rule will be banned from the chatroom.


If you see anyone violating the Terms of Services or our AUP - Acceptable Usage Policy please contact an Admin in the Chat Room so we can prevent un-authorized use of our chatting environment. Treat this as your place and respect everybody's privacy and their choices.
If they didn't say no yet, it doesn't mean they said yes

Remember to respect everybody's privacy.
Using Pakistani Adult Chat Rooms is a privilege, not your right ! .
Give respect and make others feel welcomed to get treated similarly.

Never Give out your Personal information in the ChatRoom.
Adult Chatting Environment requires you to be mature, so act maturely.
Lets respect each other in Pakistani Chat Rooms Network by FunCafe and keep our chatroom's environment super friendly as well as appealing to others.